31.08.2018-02.09.2018 Berlin, targi Bread&&Butter: Jaden Smith, Sheck Wes, Stefflon Don, Princess Nokia @Arena
Bread&&Butter by Zalando 2018: berliński pop-up stylu i kultury powraca!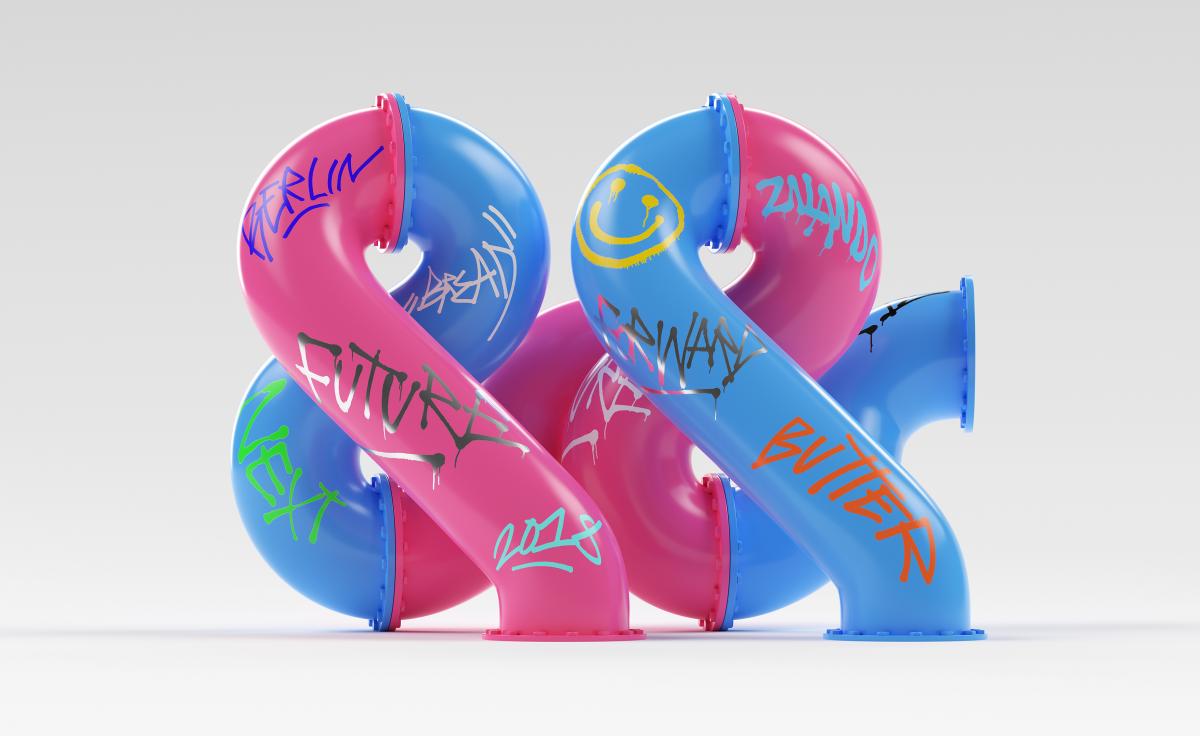 Trzecia edycja Bread&&Butter by Zalando odbędzie się od 31. sierpnia do 2. września w Arenie Berlin.
Pop-up stylu i kultury to kuratowana mieszanka najgorętszych trendów w modzie i muzyce oraz weekend zakupów "zobacz teraz, kup teraz". Spodziewaj sie ponad 100 dropów limitowanych edycji, ekskluzywnych produktów i możliwości kupna nowych kolekcji ponad 40 brandów przed ich oficjalną premierą. Na dokładkę najgorętsi DJe i artyści, inspirujące rozmowy i smaczny streetfood. Specjalny występ: G-Star sprowadzi do Berlina multitalent - Jadena Smitha. Muzyczne highlighty to z całą pewnością Princess Nokia, Yung Hurn, Stefflon Don, Hamza, Sheck Wes, Tiffany Calver czy Evian Christ. W tym roku, Bread&&Butter zapowiada unikatowy shoppingowy hub, stworzony specjalnie dla ekskluzywnych dropów nowych produktów i najbardziej pożądanych wybranych brandów streetwearowych dostępnych na Zalando. Wejdziesz na nią wpisująć w przeglądarkę breadandbutter.com przez cały czas, nie tylko w trakcie trwania Bread&&Butter.
Każdego roku wizualizacje Bread&&Butter tworzone są przy współpracy z innym artystą. W tym roku, studio designerskie SUCUK & BRATWURST stworzyło nasze '&&' inspirując się niebieskimi i różowymi rurami budowlanymi, dobrze znanych z ulic Berlina.
Bilety na B&&B dostępne są od 27 czerwca na stronie breadandbutter.com/tickets, a wśród nich bilety na pojedyńczy dzień (cena online: 15 euro) oraz grupowe bilety (online: 45 euro, kup cztery, jeden dostaniesz gratis). Pojedyńcze bilety kupione w dniu Bread&&Butter będą kosztowały 20 euro.
Dalsze informacje i najciekawsze punkty programu będą ujawniane na stronie breadandbutter.com. Śledź @breadandbutter na instagramie i facebook.com/breadandbutter, aby być z wszystkimi niusami na bieżąco. Nowy internetnowy hub shoppingowy ruszy pod koniec sierpnia na platformie Zalando i będzie dostępny poprzez link
www.breadandbutter.com
.
Line up muzyczny na dzień 24.07.2018:
LOTTO BOYZZ / SHECK WES / HAMZA / STEFFLON DON / CRACK / JUST JAM / DJ JUBA / VOODOO BLACK / BERLIN DISASTER / BONAVENTURE / KING DOU DOU / LYZZA / BK BEATS / FLORENTINO / JULIANA HUXTABLE / DJ NA / EVIAN CHRIST / WHY BE / NIGHTCOREGIRL / DJ GIGOLA / FUEGO FLAVI / LUCIANO / PRINCESS NOKIA / LSDXOXO / VOGUE / BALLO / DJ OUAI / TOBAGO TRACKS (DJ PITCH) / SWAN MEAT / DON SININI / PARADOXE CLUB / LORIS / NADUS / TOTAL TRAX / BEATZ / NOT YOUR GIRLFRIEND / LAVA DOME / BETTY / DJ MILKTRAY / KABLAM / GREENY / A-YO / IGOR BOTUR / TRAP OR DIE SOUDSYSTEM / GUNNA / KITTY CASH / TIFFANY CALVER / NAFE SMALLZ / YUNG HURN / TRADE / CEEKAYIN2U / LINNEA / HUNNI'D JAWS / ACE OF DIAMONDS / POLYMAZE / KIKELOMO / AUCO / PANASIAGIRL / DJ MONEYAMA / FKTRL / DJ JM / 100% HALAL / CJJOHNNY / KAMIXLO